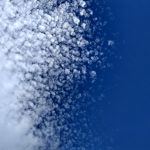 Thank you for your interest in joining our yoga community. We are currently teaching all of our classes online. Please check the weekly schedule and register by email beate@magnifessence.ca.
We have recently added an evening class on Thursdays 7:00 – 8:30 pm.
At Magnifessence Yoga, we offer yoga classes tailored to the needs of students. We offer therapeutic yoga and yoga for beginners as weekly classes or workshops. Please find the class that best serves you. We use yoga therapy to help people better meet their physical, mental, or emotional challenges. Beate Gudmundson has been practicing and teaching yoga for many years in and around New Westminster BC. Read more about her here.
We run several regular weekly classes. This is the weekly schedule.