"Yoga is available to everyone no matter their physical ability. In my classes I promote curiosity, patience and compassion in students'  practice of yoga."           
Beate Gudmundson
Regularly Scheduled Classes
Therapeutic Yoga (all levels)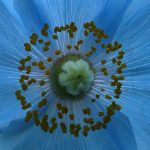 Does your body feel restricted by pain and stiffness? Do you feel tired and worn out? Do you feel older than your age?
Life is movement. When the body is restricted by pain and stiffness the quality of life suffers and movement is avoided. Not using the mobility of joints and muscles increases stiffness and pain. Therapeutic yoga offers interventions that can help to improve the freedom to move and enjoy life.
There is no need to be flexible or able to sit cross-legged to participate in Beate's  therapeutic yoga classes. Participants are encouraged to work at their own level. Adaptations and support are offered on an individual basis. Through relaxation, awareness of alignment, gentle movement, breathing practices, visualizations and more,  yoga poses become accessible and the benefits can be felt in body and mind.
Beate understands anatomy, physiology  and proper alignment of the body. As a rehabilitation nurse in Switzerland, she spent years working with people who had severe physical restrictions. Her education in experimental anatomy during her yoga therapy training further deepened this understanding. She enjoys sharing this knowledge with students to help them connect to their bodies in a deep and compassionate way.
See schedule for offerings.
Yoga for Beginners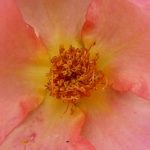 Do you want to do yoga–or have been recommended by a doctor–but have never taken a class before, and are hesitant to try? Do you wonder if you can keep up, afraid you'll be asked to do difficult poses? Are you curious what the fuss is all about?
If you answered yes to any of these, join the Yoga for Beginners. Enjoy the gentle introduction to yoga in a non-judgmental, compassionate atmosphere; feel included and welcome to start your own journey with this practice. To ease your body into the poses you will be guided in ways to adapt the poses and use blocks, blankets and bolsters for support.
Feel better in your body as you learn to move mindfully and joyfully. We encourage and celebrate success.
Beate gives simple, clear instructions. This is a safe environment to be a yoga beginner.
See schedule for offerings.
Flow and restore(all levels)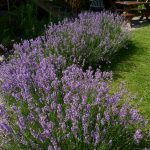 Are you looking for a way to end your day with a practice that heals and restores?
Join our weekly  evening class. This combination of gentle asana practice and deep relaxation is intended to help you release stress on a physical, emotional and mental level. It is restorative and healing for body, mind and spirit.
See schedule for offerings.
Private Yoga Sessions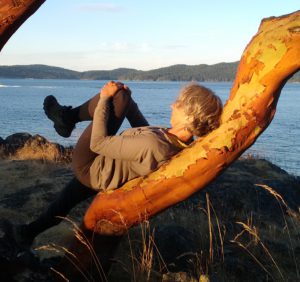 Why investing in a private yoga session?
One-on-one sessions offer the opportunity to find a practice that best meets your needs. Through careful assessment and cooperation between student and teacher, a program is established that gradually introduces changes to movement patterns to bring ease and stability to body and mind.  
An individualized yoga plan via email is included to support your home practice.
Please contact Beate for further information.
Yoga workshops
Tensegrity Repair Series Introduction
The Tensegrity Repair Series was created by Gioia Irwin, a local yoga teacher in Squamish. The series prepares the body for more traditional yoga poses and provides support when healing from injuries. It restores ease and balance to movement.
The practice is mostly done lying on the back. Repetitive small movements of the limbs are designed to rehydrate and strengthen the fascial network and dissolve adhesion in the layers of the myo-fascia surrounding muscles, joints and other tissues.
We will talk about the fascia and its function in the body. This previously little regarded tissue is gaining respect as an integral part of the bodies structure and movement.
In this practice we try to do less (70% rule) and rest whenever the body needs it. Using healthy tension into the points of the body helps will bring ease to our movement flow. Scheduled periodically. Watch for an announcement on our schedule page.
Yoga to transform Stress, Anxiety, and Depression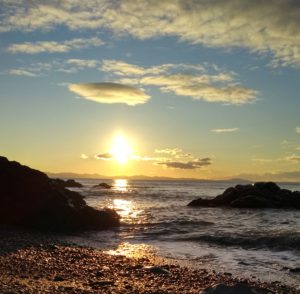 Do you feel exhausted but restless, overwhelmed by worries, disconnected, lacking in confidence and trust

Consider participating in a therapeutic yoga workshop that focuses on balancing the autonomic nervous system (ANS). Gain a basic understanding on how ongoing stress affects the ANS and thus interferes with your physical, emotional and mental well being.  Be introduced to gentle yoga practices such as mindful movement, working with the breath and resting in restorative yoga poses. Become aware of and experience the difference in body, mind and energy. Be empowered to self regulate.
Therapeutic yoga can be an excellent compliment to other treatments for stress, anxiety and depression. If you are looking to enhance and support your current medical  treatment or cognitive therapy, consider participating in this therapeutic yoga workshop.
Beate looks forward to sharing the many tools she has found helpful to navigate through times of increased stress and worries in the ups and downs of life.
Scheduled periodically. Watch for an announcement on our schedule page
Seniors Yoga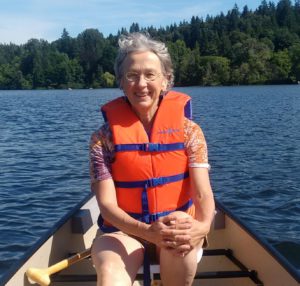 Beate teaches chair yoga classes in seniors homes around New Westminster. The focus of those classes is working with the breath, gently moving through all the joints in the body and practicing adapted yoga poses.
Beate also offers one-on-one classes for seniors and will visit them in their home. The aim is to help individuals to improve or maintain their physical abilities in every day life. An individualized practice plan helps to guide home practice.
Please contact Beate  if you are interested in hiring her to teach in your facility or at home.